8.30 Registration
09.00 Opening Remarks from Digital Ship
09.10 Keynote address: Finding the Right Fit
click for bioJan Wilhelmsson, Chief Digital Officer, Navig8 Group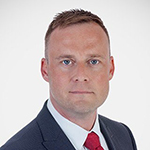 A former seagoing officer and senior executive with 25 years industry experience. Jan has held senior management roles in both commercial shipping and technology in London, New York as well as Scandinavia. Having driven the development of new digital products for commercial operators at ENIRAM, and later the Wartsila group, today as Group CDO for Navig8 he drives digital strategy and new solutions across group functions. Although he has sailed a variety of vessels and holds a Master ticket, Jan spent most of his career in commercial roles, and he has a particular interest in advanced commercial optimization using latest technology.
Session 1:

Seeing IT as Business Partner

09.30 Presentation: IT is Changing - from Supporting Function to Business Driver
Technology has become a business driver and a revenue catalyst, and digitalization has a big influence on how we need to organize the future IT departments to collaborate more closely with the business.
click for bioKristin Helen Andersen, Vice President IT, G2 Ocean/Gearbulk/Grieg Star
Kristin is Vice President IT in UnITy, the joint IT department established between G2 Ocean, Gearbulk and Grieg Star. She has 15 years of experience working with technology driven management both in private and public sector. Her area of responsibilities has mainly been in the interface between business and IT, as Head of IT or Head of Business Development. Before Kristin went into Shipping in 2018 she has been working with digital strategy and projects with a special focus on transformation within different business sectors, ranging from Consulting to Transportation. She has been used as strategic adviser in top management for choices of new platforms and modern solutions. Technology and new digital services brings challenges both to business culture and IT functions, but it also gives new opportunities to change traditional ways of working. Kristin truly believes that IT can be an important business driver in the digital transition Shipping is experiencing.
When she is not thinking of the next perfect solution, or what her two kids will be when they grow up, she challenges herself on the mat doing Bikram Yoga.
09.50 Presentation: Digitalisation isn't a new technology, it's a new way of doing things
click for bioStephen Conley, Global Platform Services Manager, SES Networks
Biography pending.
10.10 Panel: Seeing IT as Business Partner
click for bioPanellists to be announced
Panellists to be announced.
10.50 - Networking Coffee
Session 2:

Best Practices on Utilizing Digital Trends Part I

This session features practical examples from peers how they innovate in search for their digital pathway, what projects they have taken on board, and what it brings to them.

11.20 Presentation: One Web
click for bioSpeaker to be announced
Biography pending.
12.05 Digital Voyage
click for bioVegar Bøthun, Head of IT, Höegh Autoliners AS
Biography pending.
12.25 Panel: Challenges on Utilizing Digital Trends Further
click for bioPanellists to be announced
Panellists to be announced.
13.05 Networking Lunch
Session 2:

Best Practices on Utilizing Digital Trends Part II

14.30 Presentation: Enhancing Efficiency by Investing in Technology
click for bioNabil Ben Soussia, Vice President – Maritime, IEC Telecom Group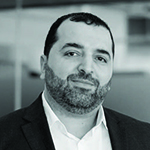 Nabil Ben Soussia is responsible for strategic vision and management of the maritime vertical at the IEC Telecom group of companies. Earned international recognition in the area of marinecomms: Thuraya - Best Performance Maritime Sales Partner 2014 & 2018.
Joined the group in 2008. Since 2013 acted as Managing Director at IEC Telecom Middle East and Kazakhstan. In 2019 Nabil has been appointed as Vice President – Maritime.
14.50 Presentation: Western Bulk – Our Voyage to the Cloud
Why did we move, what did we learn, what comes next
click for bioMartin N. Hjell, Head of Technology & Digital Strategy, Western Bulk
Martin N. Hjelle is Head of Technology & Digital Strategy at Western Bulk, where he started in late 2017 and he is rather new to shipping. He has previously worked as Business Consultant helping many companies defining and implementing their digital strategy, teaching them how to innovate and how to handle and prepare for disruption.
Previously he has worked as a production engineer producing oceanographical sensors (typically used in large harbors), and as a software developer automating and simplifying the very same process as he was previously part of. Martin has a M.Sc degree in Industrial Economy and Technology Management with specialization in AI and Operations Research.
15.10 Presentation: ShipOS - The Teslaisation of Shipping
How to empower the maritime eco-system with an open, robust and scalable foundation for technical interfaces, data and applications that can accelerate the industry to reduce cost, increase profit and make the industry more sustainable
click for bioInge André Sandvik, Chief Digital Officer, Wilhelmsen Group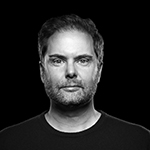 Inge Andrè Sandvik joined Wilhelmsen Group in the role as Group CDO in 2017 and is Co-founder of Raa Labs who is the digital accelerator lab owned by Wallenius Wilhelmsen and Wilhelmsen Group. Inge has for the last 20 years been both working in global tech, internet and consultancy companies such as Opera Software, HPE, Telenor, Oracle and PwC Consulting. Inge has co-founded several successful venture capital backed companies such as Soundrop, Numo, Filmgrail and Mobile CTI. His expertise and experience have been focused on platform eco-system and with a strong passion for mobile-first. Inge is a board member in a number of startups/tech companies, and advisor to entrepreneurs. He is also co-founder for Product Tank Oslo.
15.30 Networking Coffee
Session 3:

Communicating Change Effectively

This session will explore ways to enhance change culture, increase tolerance of unknown, and discuss effective strategies to communicate the benefits of it

16.00 Presentation: TBA
click for bioSpeaker to be announced
Speaker to be announced.
16.20 Panel: Communicating Change Effectively
click for bioPanellists to be announced
Panellists to be announced.
17.00 Closing Remarks and Drinks Reception
**Please note all topics and timings are TBC and subject to change